On the road again!
The tour of French-speaking Switzerland in a renovated circus caravan continues
The OSR's "Roulotte" takes to the raod again, this time with the OSR Brass Quartet performing on the renovated circus caravan at the Pierre Gianadda Foundation in Martigny on the 8th and 9th of June.
The programme, entitled "From the Origins to the Present Day", will blend diverse works from different eras to present a rich selection of repertoire. The concerts will be hosted and presented by trombonist Andrea Bandini.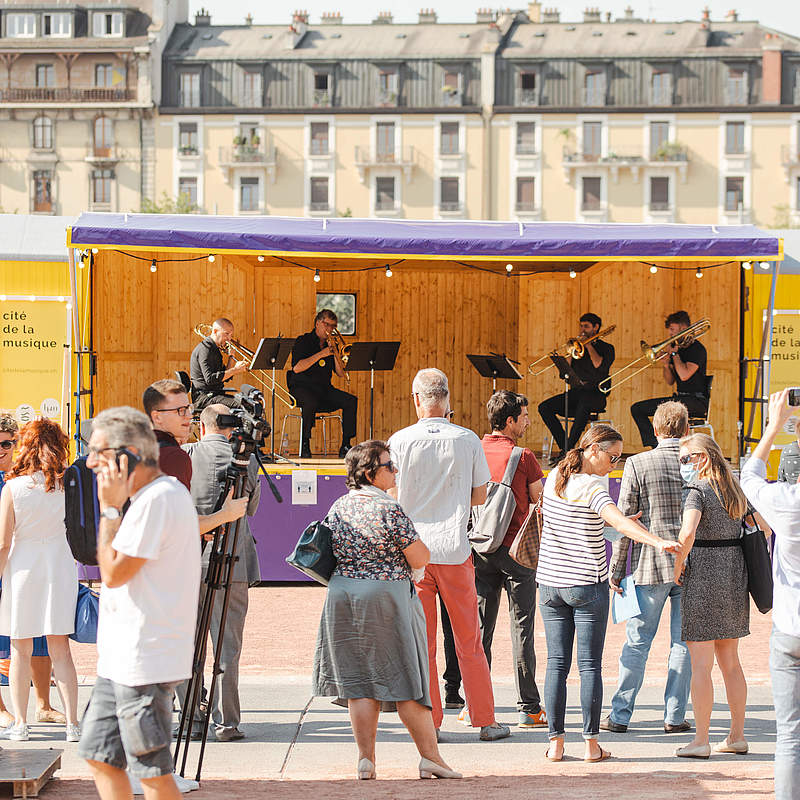 News list
Latest album featuring works by Pierre Wissmer
05.07.2022
John Fiore conducts Nora Cismondi, Oleg Kaskiv and the OSR in this latest recording on the Claves label.
Out now : Latest recording with Jonathan Nott & Francesco Piemontesi
30.06.2022
Featuring works by Schoenberg, Messiaen and Ravel, linked by an American story ...