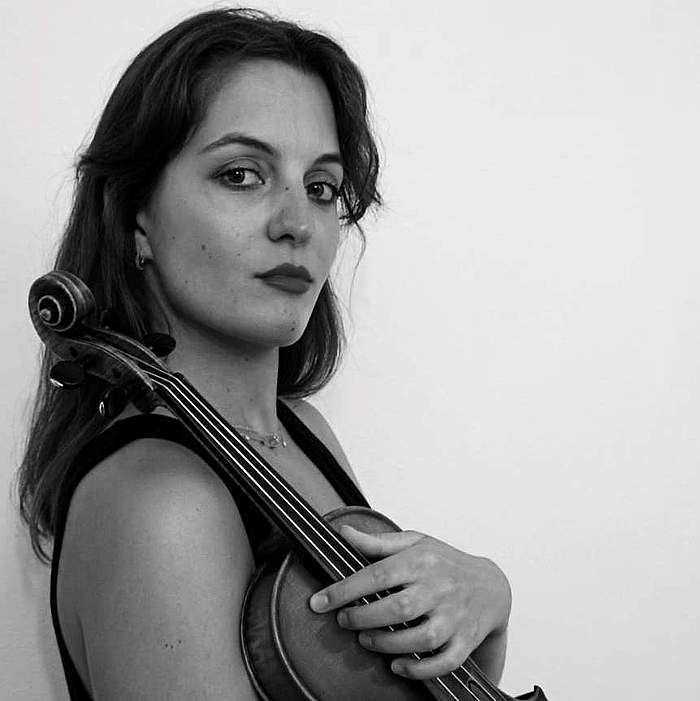 Catarina Duarte began her musical studies in "Casa da Música" in Portugal at the age of 10.
Later she studied in ARTAVE - Professional School of music- with the Prof. Raquel Costa and Prof. Nuno Meira.
In 2016 she was accepted in Haute Ecole de Musique de Genève, where she did her bachelor degree with Patrick Genet.
She already did masterclasses with Ezster Haffner, Stephan Picard, Mariana Sirbu, Ani Schnarch and Patricia Kopatchinskaja.
She received the "Prix Jean Chaponnière" in 2018 and the 3rd price in the International Violin Competition of Fundão (Portugal) in 2019.
Duarte finished her Master in Performance with Aline Champion this year and she will continue her studies in the Hoschule für Musik, Theater und Medien in Hannover with Krysztof Wegrzyn.
Catarina Duarte plays with a violin Albert Caressa from 1924 and a bow Collin-Mézin loan by the Fondation Lalive.