The archives
OSR concerts since 1918
This search tool allows you to find a work, a conductor, a soloist present in one of the subscription concerts and tours of the Orchestre de la Suisse Romande from its creation to the present day!
Use the search field below to find a title, a composer, a musician, a year or any other element of the program.
Have a nice trip through OSR's history!
1000 results for ""
Sunday
03.07.2016
20h30 - Ella Fitzgerald Stage Geneva
Andrew Manze
direction
Johannes Moser
violoncelle
Johannes Brahms
Ouverture tragique, op. 81, 1880
Piotr Illyitch Tchaikovski
Variations sur un thème Rococo, op.33, 1876
Edward Elgar
Variations sur un thème original "Enigma" op. 36, 1899
Friday
17.06.2016
20h00 - Victoria Hall Geneva
Domingo Hindoyan
direction
Ray Chen
violon
Max Bruch
Concerto pour violon et orchestre N° 1 en sol mineur op. 26, 1866-1868
Félix Mendelssohn
Songe d'une nuit d'été, ouverture op. 21 et musique de scène op. 61 (extraits), 1842
Thursday
16.06.2016
20h15
Domingo Hindoyan
direction
Ray Chen
violon
Ludwig van Beethoven
Léonore II, ouverture en ut majeur op. 72a, 1805
Max Bruch
Concerto pour violon et orchestre No 1 en sol mineur op. 26, 1866-1868
Félix Mendelssohn
Songe d'une nuit d'été, ouverture op. 21 et musique de scène op. 61 (extraits), 1842
Saturday
04.06.2016
19h00
Alexander Joël
direction
Harriet Krijgh
violoncelle
Ludwig van Beethoven
Coriolan, ouverture en ut mineur op. 62 , 1807
Dimitri Chostakovitch
Concerto pour violoncelle et orchestre N° 1 en mi bémol majeur op. 107, 1959
Félix Mendelssohn
Symphonie No 4 en la majeur op. 90, dite « Italienne », 1833
Friday
03.06.2016
20h15 - Rosey Concert Hall Rolle
Alexander Joël
direction
Harriet Krijgh
violoncelle
Ludwig van Beethoven
Coriolan, ouverture en ut mineur op. 62 , 1807
Dimitri Chostakovitch
Concerto pour violoncelle et orchestre N° 1 en mi bémol majeur op. 107, 1959
Félix Mendelssohn
Symphonie No 4 en la majeur op. 90, dite « Italienne », 1833
Thursday
02.06.2016
20h00 - Fondation Pierre Gianadda, Martigny Martigny
Alexander Joël
direction
Harriet Krijgh
violoncelle
Ludwig van Beethoven
Coriolan, ouverture en ut mineur op. 62 , 1807
Dimitri Chostakovitch
Concerto pour violoncelle et orchestre N° 1 en mi bémol majeur op. 107, 1959
Félix Mendelssohn
Symphonie No 4 en la majeur op. 90, dite « Italienne », 1833
Thursday
26.05.2016
20h15
Sir Mark Elder
direction
Anne Schwanewilms
soprano
Alban Berg
Sieben frühe Lieder, 1907
Gustav Mahler
Symphonie No 5 en ut dièse mineur, 1902
Wednesday
25.05.2016
20h00 - Victoria Hall Geneva
Sir Mark Elder
direction
Anne Schwanewilms
soprano
Alban Berg
Sieben frühe Lieder, 1907
Gustav Mahler
Symphonie No 5 en ut dièse mineur, 1902
Sponsor
Wednesday
11.05.2016
20h00 - Victoria Hall Geneva
Frank Beermann
direction
Xavier Phillips
violoncelle
Orchestre de Chambre de Lausanne
None
Robert Schumann
Hermann et Dorothée, Ouverture op. 136, 1851
Nikolaï Miaskovsky
Concerto pour violoncelle et orchestre op. 66, 1944-1945
Robert Schumann
Manfred, Ouverture op. 115, 1848-1849
Robert Schumann
Symphonie No 4 op. 120, 1841-1851
Thursday
28.04.2016
19h30 - Tournée Asie Beijing, Shanghai, Hong Kong
Osmo Vänskä
direction
Renaud Capuçon
violon
Maurice Ravel
Pavane pour une infante défunte, 1899
Claude Debussy
Prélude à l'après-midi d'un faune (d'après un poème de Mallarmé), 1891-1894
Ludwig van Beethoven
Concerto pour violon et orchestre en ré majeur op. 61, 1806
Camille Saint-Saëns
Introduction et Rondo Capriccioso pour violon et orchestre op. 28, 1863
Maurice Ravel
Tzigane, Rhapsodie de concert pour violon et orchestre
Johannes Brahms
Symphonie N° 2 en ré majeur op. 73, 1877
Serge Prokofiev
Roméo et Juliette, sélection parmi la musique du ballet op. 64, 1935
Mécène
Friday
22.04.2016
20h00 - Victoria Hall Geneva
Osmo Vänskä
direction
Renaud Capuçon
violon
Camille Saint-Saëns
Introduction et Rondo Capriccioso pour violon et orchestre op. 28, 1863
Maurice Ravel
Tzigane, Rhapsodie de concert pour violon et orchestre, 1924
Serge Prokofiev
Roméo et Juliette, sélection parmi la musique du ballet op. 64, 1935
Sponsor
Thursday
21.04.2016
20h00 - Victoria Hall Geneva
Osmo Vänskä
direction
Renaud Capuçon
violon
Maurice Ravel
Pavane pour une infante défunte, 1899
Ludwig van Beethoven
Concerto pour violon et orchestre en ré majeur op. 61, 1806
Johannes Brahms
Symphonie No 2 en ré majeur op. 73, 1877
Sponsor exclusif de la série Grands Classiques
Wednesday
20.04.2016
20h00 - Victoria Hall Geneva
Osmo Vänskä
direction
Renaud Capuçon
violon
Claude Debussy
Prélude à l'après-midi d'un faune (d'après un poème de Mallarmé), 1891-1894
Camille Saint-Saëns
Introduction et Rondo Capriccioso pour violon et orchestre op. 28, 1863
Maurice Ravel
Tzigane, Rhapsodie de concert pour violon et orchestre, 1924
Serge Prokofiev
Roméo et Juliette, sélection parmi la musique du ballet op. 64, 1935
Sunday
17.04.2016
17h00 - Victoria Hall Geneva
Osmo Vänskä
direction
Serge Prokofiev
Roméo et Juliette, sélection parmi la musique du ballet op. 64, 1935
Johannes Brahms
Symphonie No 2 en ré majeur op. 73, 1877
Sunday
10.04.2016
11h00
Julia Heirich
cor
Sarah Rumer
flûte
Afonso Venturieri
basson
Dmitry Rasul-Kareyev
clarinette
Vincent Gay-Balmaz
hautbois
Alexandre Borodine
Quintette en ré majeur (d'après le Quatuor à cordes No 2, transcr. pour quintette à vent de Vincent Gay-Balmaz), 1881-transcr. 2006
Antonín Dvořák
Quintette en fa majeur (d'après le Quatuor à cordes op. 96, dit « Américain », transcr. pour quintette à vent de David Walter), 1893-transcr. 1986
Sponsor exclusif de la série Musique sur Rhône
Thursday
17.03.2016
20h15
Kazuki Yamada
direction
Vadim Gluzman
violon
Alfred Schnittke
Moz-Art à la Haydn, jeu musical pour 2 violons, 2 petits orchestres à cordes, contrebasse et chef d'orchestre, 1977
Piotr Ilyitch Tchaïkovski
Concerto pour violon et orchestre en ré majeur op. 35, 1878
Dimitri Chostakovitch
Symphonie No 10 en mi mineur op. 93, 1953
Wednesday
16.03.2016
20h00 - Victoria Hall Geneva
Kazuki Yamada
direction
Vadim Gluzman
violon
Alfred Schnittke
Moz-Art à la Haydn, jeu musical pour 2 violons, 2 petits orchestres à cordes, contrebasse et chef d'orchestre, 1977
Piotr Ilyitch Tchaïkovski
Concerto pour violon et orchestre en ré majeur op. 35, 1878
Dimitri Chostakovitch
Symphonie No 10 en mi mineur op. 93, 1953
Grand Mécène
Friday
11.03.2016
20h00 - Victoria Hall Geneva
Matthias Pintscher
direction
Renaud Capuçon
violon
Gabriel Fauré
Pelléas et Mélisande, Suite op. 80, 1898
Matthias Pintscher
Mar'eh, pour violon et orchestre, 2010-2011
Bernd Aloïs Zimmermann
Stille und Umkehr, esquisse pour orchestre, 1970
Antonín Dvořák
Symphonie No 8 en sol majeur op. 88, 1889
Cosponsor
Thursday
10.03.2016
20h00 - Victoria Hall Geneva
Matthias Pintscher
direction
Renaud Capuçon
violon
Gabriel Fauré
Pelléas et Mélisande, Suite op. 80, 1898
Matthias Pintscher
Mar'eh, pour violon et orchestre, 2010-2011
Antonín Dvořák
Symphonie No 8 en sol majeur op. 88, 1889
Sponsor exclusif de la série Grands Classiques
Sunday
06.03.2016
11h00
Stephan MacLeod
direction
Ensemble de musique de chambre de l'OSR
None
Jean-Sébastien Bach
Concert brandebourgeois No 5 en ré majeur BWV 1050, 1720-1721
Concerto pour hautbois et violon en ré mineur BWV 1060, 1736
Suite pour orchestre No 3 en ré majeur BWV 1068, 1731
Sponsor exclusif de la série Musique sur Rhône
Wednesday
02.03.2016
19h00 - Victoria Hall Geneva
Philippe Béran
direction
Orchestre du Collège de Genève
None
Pierre Cussac
bandonéon
Solistes de l'OSR
None
Alberto Ginastera
Estancia, 4 danses op. 8a
Astor Piazzolla (arr. José Bragato)
Milonga del Angel pour bandonéon et orchestre, 1962
Astor Piazzolla
Adios Nonino, pour bandonéon et orchestre, 1959
Arturo Marquez
Danzón No 2 pour orchestre
Wednesday
24.02.2016
19h00 - Victoria Hall Geneva
Philippe Béran
direction
Orchestre du Collège de Genève
None
Pierre Cussac
bandonéon
Solistes de l'OSR
None
Alberto Ginastera
Estancia, 4 danses op. 8a
Astor Piazzolla (arr. José Bragato)
Milonga del Angel pour bandonéon et orchestre, 1962
Astor Piazzolla
Adios Nonino, pour bandonéon et orchestre, 1959
Arturo Marquez
Danzón No 2 pour orchestre
Sunday
07.02.2016
11h00
Loïc Schneider
flûte
Sidonie Bougamont
violon
Frédéric Kirch
alto
Abdel-Hamid El Shwekh
violon
Notburga Puskas
harpe
Cheryl House Brun
violoncelle
Clémence Tilquin
soprano
Claude Debussy
Quatuor à cordes en sol mineur, 1893
Manuel de Falla
Psyché, pour soprano, flûte, trio à cordes et harpe, 1924
Alberto Ginastera
Impresiones de la Puna, pour flûte et quatuor à cordes, 1934
Heitor Villa-Lobos
Bachianas brasileiras No 5 « Aria » pour soprano, violoncelle et harpe, 1938
Heitor Villa-Lobos
Quintette instrumental pour flûte, trio à cordes et harpe, 1957
Sponsor exclusif de la série Musique sur Rhône
Friday
05.02.2016
20h00 - Victoria Hall Geneva
Paolo Arrivabeni
direction
Csilla Boross
soprano
Ahlima Mhamdi
mezzo-soprano
Aquiles Machado
ténor
Franco Vassallo
baryton
Alexander Teliga
basse
Vitalij Kowaljow
basse
José Fardilha
baryton
Choeur du Grand Théâtre de Genève
None
Giuseppe Verdi
La Forza del destino
Coproduction
Cosponsor
Thursday
04.02.2016
20h00 - Victoria Hall Geneva
Hannu Lintu
direction
Orchestre de Chambre de Lausanne
None
Trio Nota Bene
None
Ludwig van Beethoven
Les Créatures de Prométhée, ouverture en ut majeur op. 43, 1801
Ludwig van Beethoven
Triple Concerto pour violon, violoncelle, piano et orchestre en ut majeur op. 56, 1804
Ludwig van Beethoven
Les Créatures de Prométhée, extrait du ballet, 1801
Sunday
24.01.2016
11h00
Isabelle Bourgeois
cor
Jean-Pierre Berry
cor
Pierre Briand
cor
Patrick Peignier
cor
Ludwig van Beethoven
Variations sur "Là ci darem la mano", extrait de Don Giovanni, de W. A. Mozart, pour 4 cors (arr. Pascal Proust)
Piotr Ilyitch Tchaïkovski
Quatuor N° 1 en ré majeur opus 11 (arr. Jean-Pierre Berry)
Antonín Dvořák
Danse slave N° 12 (arr. Lionel Martinet)
Anton Bruckner
Andante en mi bémol majeur, de la Symphonie N° 4 (arr. Michael Hötzel)
Edouard Chappot
Sonate pour qutre cors
Didier Favre
Rencontre du 4e type, pour cor des Alpes, cor naturel, tuba et didgeridoo (création mondiale)
George Gershwin
Summertime, pour 4 cors (arr. Eddie Marshall)
Astor Piazzolla
Resurección del Ángel, pour 4 cors (arr. Thierry Caens)
Ernesto de Curtis
Torna a Surriento (arr. Didier Favre)
Johann Strauss fils
Pizzicato Polka (arr. Lionel Martinet)
Astor Piazzolla
Libertango (arr. Vincent Andrieux)
Sponsor exclusif de la série Musique sur Rhône
Friday
22.01.2016
20h00 - Victoria Hall Geneva
Rafael Payare
direction
David Fray
piano
Ludwig van Beethoven
Concerto pour piano et orchestre No 3 en ut mineur op. 37, 1800
Béla Bartók
Concerto pour orchestre, 1943
Thursday
21.01.2016
20h15
Rafael Payare
direction
David Fray
piano
Zoltán Kodály
Danses de Galánta, pour orchestre, 1933
Ludwig van Beethoven
Concerto pour piano et orchestre No 3 en ut mineur op. 37, 1800
Béla Bartók
Concerto pour orchestre, 1943
Wednesday
20.01.2016
20h00 - Victoria Hall Geneva
Rafael Payare
direction
David Fray
piano
Zoltán Kodály
Danses de Galánta, pour orchestre, 1933
Ludwig van Beethoven
Concerto pour piano et orchestre No 3 en ut mineur op. 37, 1800
Béla Bartók
Concerto pour orchestre, 1943
Grand mécène
Thursday
14.01.2016
20h15
Ilyich Rivas
direction
Alisa Weilerstein
violoncelle
Alexandre Borodine
Le Prince Igor, danses polovtsiennes, 1869-1887
Piotr Ilyitch Tchaïkovski
Variations sur un thème rococo, pour violoncelle et orchestre op. 33, 1877
Piotr Ilyitch Tchaïkovski
Capriccio italien op. 45
Aram Khatchaturian
Spartacus, Suite d'orchestre No 1, 1955
Wednesday
13.01.2016
20h00 - Victoria Hall Geneva
Ilyich Rivas
direction
Alisa Weilerstein
violoncelle
Alexandre Borodine
Le Prince Igor, danses polovtsiennes, 1869-1887
Piotr Ilyitch Tchaïkovski
Variations sur un thème rococo, pour violoncelle et orchestre op. 33, 1877
Piotr Ilyitch Tchaïkovski
Capriccio italien op. 45
Aram Khatchaturian
Spartacus, Suite d'orchestre No 1, 1955
Mécène
Tuesday
15.12.2015
19h00 - Victoria Hall Geneva
Kazuki Yamada
direction
Marion Fontana
commentaires
Cédric Cassimo
other
Claude Debussy
Petite Suite pour orchestre, 1886-1889 (orch. Henri Büsser, 1907)
Maurice Ravel
Ma Mère l'Oye, ballet, 1908-1912
Mécène
Thursday
10.12.2015
20h00 - Victoria Hall Geneva
Jonathan Nott
direction
Truls Mørk
violoncelle
Maurice Ravel
Valses nobles et sentimentales, pour orchestre, 1911
Henri Dutilleux
Tout un monde lointain, concerto pour violoncelle et orchestre, 1970
Richard Dubugnon
Arcanes symphoniques, pour grand orchestre op. 30, extraits, version 2015, création mondiale. OEuvre suisse #21
Claude Debussy
La Mer, trois esquisses symphoniques pour orchestre, 1903-1908
Coproduction
Sponsor exclusif de la série Grands Classiques
Wednesday
09.12.2015
20h00 - Victoria Hall Geneva
Jonathan Nott
direction
Truls Mørk
violoncelle
Maurice Ravel
Valses nobles et sentimentales, pour orchestre, 1911
Henri Dutilleux
Tout un monde lointain, concerto pour violoncelle et orchestre, 1970
Richard Dubugnon
Arcanes symphoniques, pour grand orchestre op. 30, extraits, version 2015, création mondiale. OEuvre suisse #21
Claude Debussy
La Mer, trois esquisses symphoniques pour orchestre, 1903-1908
Grand mécène
Grand mécène
Sunday
06.12.2015
11h00
Christophe Delannoy
percussions
Michael Tschamper
percussions
Didier Métrailler
percussions
Nicolas Curti
percussions
Dorian Fretto
percussions
Loïc Defaux
percussions
Davide Cornile
other
Iannis Xenakis
Persephassa, 1969
Iannis Xenakis
Pléiades, 1978-1979
Iannis Xenakis
Dmaathen, 1976
Iannis Xenakis
Rebonds B, 1988
Sponsor de la série Musique sur Rhône
Friday
04.12.2015
19h00 - Victoria Hall Geneva
Antony Hermus
direction
Solistes de l'OSR
None
Orchestre de la Haute école de musique de Genève
None
Geoffroy Perruchoud
commentaires
Igor Stravinski
L'Oiseau de feu, ballet, 1910
Grand mécène
Friday
27.11.2015
20h00 - Victoria Hall Geneva
Michael Schønwandt
direction
Louis Schwizgebel
piano
Ludwig van Beethoven
CONCERTO POUR PIANO ET ORCHESTRE NO 1 EN UT MAJEUR OP. 15, 1798-1800
Carl Nielsen
Symphonie No 2 op. 16 , dite « Les Quatre Tempéraments », 1901-1902
Sponsor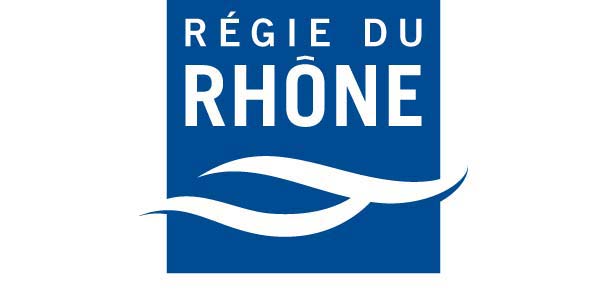 Thursday
26.11.2015
20h15
Michael Schønwandt
direction
Louis Schwizgebel
piano
Jean Sibelius
Karelia, Suite op. 11, 1893
Ludwig van Beethoven
Concerto pour piano et orchestre No 1 en ut majeur op. 15, 1798-1800
Carl Nielsen
Symphonie No 2 op. 16 , dite « Les Quatre Tempéraments », 1901-1902
Grand mécène
Wednesday
25.11.2015
20h00 - Victoria Hall Geneva
Michael Schønwandt
direction
Louis Schwizgebel
piano
Jean Sibelius
Karelia, Suite op. 11, 1893
Ludwig van Beethoven
Concerto pour piano et orchestre No 1 en ut majeur op. 15, 1798-1800
Carl Nielsen
Symphonie No 2 op. 16 , dite « Les Quatre Tempéraments », 1901-1902
Sponsor
Thursday
19.11.2015
19h00 - Victoria Hall Geneva
Jamie Phillips
direction
Marie Ernst
commentaires
Ralph Vaughan Williams
Fantaisie sur un thème de Tallis, 1910
Benjamin Britten
The Young person's guide to the orchestra op. 34 (Variations et Fugue sur un thème de Purcell), 1946
Wednesday
11.11.2015
20h00 - Victoria Hall Geneva
Gaetano d'Espinosa
direction
Joseph Haydn
Symphonie concertante en si bémol majeur pour violon, violoncelle, hautbois et basson hob i :105, 1792
Søren Nils Eichberg
Endorphin, concerto grosso pour quatuor à cordes et orchestre, 2011
Georg Friedrich Haendel (orch. Arnold Schoenberg)
Concerto pour quatuor à cordes et orchestre (d'après le Concerto grosso op. 6 no 7 en si bémol majeur), 1739/orch. 1933
Bohuslav Martinů
Symphonie concertante pour hautbois, basson, violon et violoncelle H.322, 1949
Thursday
05.11.2015
20h00 - Victoria Hall Geneva
Karel Mark Chichon
direction
Elīna Garanča
mezzo-soprano
Jean-Sébastien Bach (arr. Chichon)
Air (extrait de Suite No 3 en Ré majeur BWV 1068), 1729-1737
Georges Bizet (arr. Chichon)
Agnus Dei - Menuet et Farandole (de L'Arlésienne Suite No 2), 1872-1879
Piotr Ilyitch Tchaïkovski
Pas de deux (extrait de Casse Noisette (acte 2) op. 71), 1892
Vladimir Vavilov d'après Giulio Caccini (arr. Chichon)
Ave Maria, 1970
Charles Gounod (arr. Chichon)
Repentir, 1893
Amilcare Ponchielli
Danze delle ore (extrait de La Gioconda), 1876
Gaetano Donizetti
Que faire - Sol adoré de la patrie (extrait de Dom Sébastien, Roi de Portugal), 1843
Pietro Mascagni
Intermezzo - Voi lo sapete, o Mamma , extrait de Cavalleria Rusticana, 1890
Giuseppe Verdi
Overture - Pace, pace mio Dio! Extrait de La Forza del destino, 1862
Mécènes

Sponsor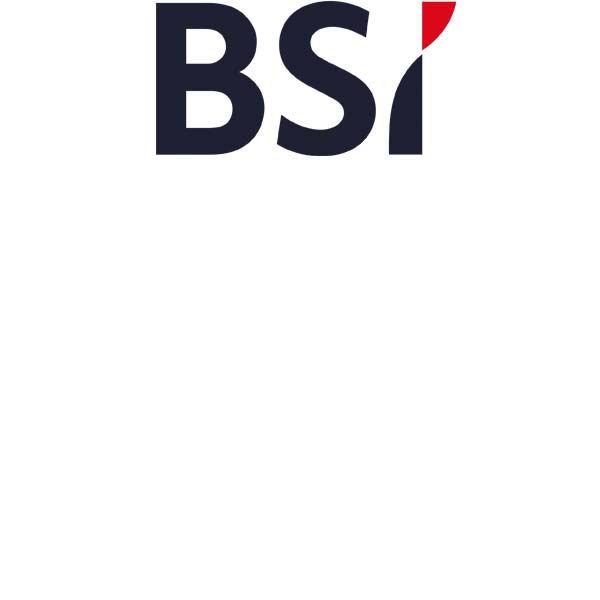 Sunday
01.11.2015
11h00
Frédéric Kirch
alto
Son Lam Trân
violoncelle
Linda Bärlund
violon
Claire Dassesse
violon
Marja-Liisa Marosi
piano
Carl Nielsen
Trio pour violon, violoncelle et piano en sol majeur, 1883
Jean Sibelius
Quatuor à cordes No 1 op. 56, dit « Voces Intimae », 1909
Aulis Sallinen
Introduction and Tango Overture op. 74b, pour piano et quatuor à cordes, 1997
Sponsor exclusif de la série Musique sur Rhône
Thursday
29.10.2015
20h15
Charles Dutoit
direction
Khatouna Gadelia
soprano
Hanna Hipp
mezzo-soprano
Kathleen Kim
soprano
Daniela Mack
mezzo-soprano
Julie Pasturaud
mezzo-soprano
Maîtrise du Conservatoire Populaire de Musique, Danse et Théâtre de Genève
None
Julien Behr
ténor
François Piolino
ténor
Elliot Madore
baryton
David Wilson-Johnson
baryton
Choeur du Grand Théâtre de Genève
None
Maurice Ravel
L'Heure espagnole, Comédie musicale en un acte, 1907
Maurice Ravel
L'Enfant et les sortilèges, Fantaisie lyrique, 1919-1925
Sponsor
Grand mécène
Wednesday
28.10.2015
20h00 - Victoria Hall Geneva
Charles Dutoit
direction
Khatouna Gadelia
soprano
Hanna Hipp
mezzo-soprano
Kathleen Kim
soprano
Daniela Mack
mezzo-soprano
Julie Pasturaud
mezzo-soprano
Maîtrise du Conservatoire Populaire de Musique, Danse et Théâtre de Genève
None
Julien Behr
ténor
François Piolino
ténor
Elliot Madore
baryton
David Wilson-Johnson
baryton
Choeur du Grand Théâtre de Genève
None
Maurice Ravel
L'Heure espagnole, Comédie musicale en un acte, 1907
Maurice Ravel
L'Enfant et les sortilèges, Fantaisie lyrique, 1919-1925
Grand mécène
Grand mécène
Friday
23.10.2015
20h00 - Victoria Hall Geneva
Jakub Hrusa
direction
Alexei Ogrintchouk

hautbois
Bohuslav Martinů
Les Paraboles H. 367, 1957-1958
Wolfgang Amadeus Mozart
Concerto pour hautbois et orchestre en ut majeur KV 271-K, 1777
Bedrich Smetana
Ma Patrie (Ma Vlast), extraits, 1874-1879
Thursday
08.10.2015
20h15
Cornelius Meister
direction
Alexander Gavrylyuk
piano
Robert Schumann
Concerto pour piano et orchestre en la mineur op. 54, 1845
Anton Bruckner
Symphonie No 7 en mi majeur A. 109, 1881-1883
Wednesday
07.10.2015
20h00 - Victoria Hall Geneva
Cornelius Meister
direction
Alexander Gavrylyuk
piano
Robert Schumann
Concerto pour piano et orchestre en la mineur op. 54, 1845
Anton Bruckner
Symphonie No 7 en mi majeur A. 109, 1881-1883
Cosponsor

Friday
02.10.2015
20h00 - Victoria Hall Geneva
Kazuki Yamada
direction
Frank Peter Zimmermann
violon
Alexandre Glazounov
2e Valse de Concert en fa majeur pour grand orchestre op. 51, 1894
Dimitri Chostakovitch
Concerto pour violon et orchestre No 2 en ut dièse mineur op. 129, 1967
Piotr Ilyitch Tchaïkovski
Symphonie No 5 en mi mineur op. 64, 1888
Grand mécène
Thursday
01.10.2015
20h00 - Victoria Hall Geneva
Kazuki Yamada
direction
Frank Peter Zimmermann
violon
Alexandre Glazounov
2e Valse de Concert en fa majeur pour grand orchestre op. 51, 1894
Dimitri Chostakovitch
Concerto pour violon et orchestre No 2 en ut dièse mineur op. 129, 1967
Piotr Ilyitch Tchaïkovski
Symphonie No 5 en mi mineur op. 64, 1888
Sponsor exclusif de la série Grands Classiques